Cusriosity Inc C-1 House
Cusriosity Inc :: C-1 House
Curiosity Inc conceived the C-1 house, located in Tokyo, as a design product in which architecture, furnishings and equipment blend into a single program.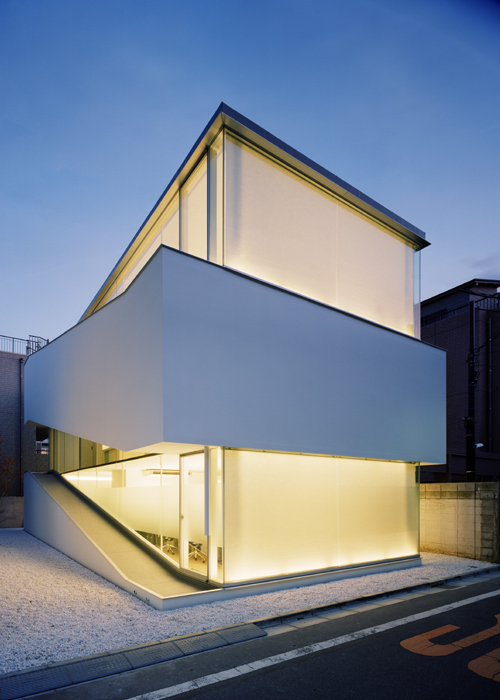 They created a central glass box on three levels, surrounded by a ribbon on three sides, a sort of geometric spiral in which to organize the path of ascent, marking the relationship between closed and open segments of the facades.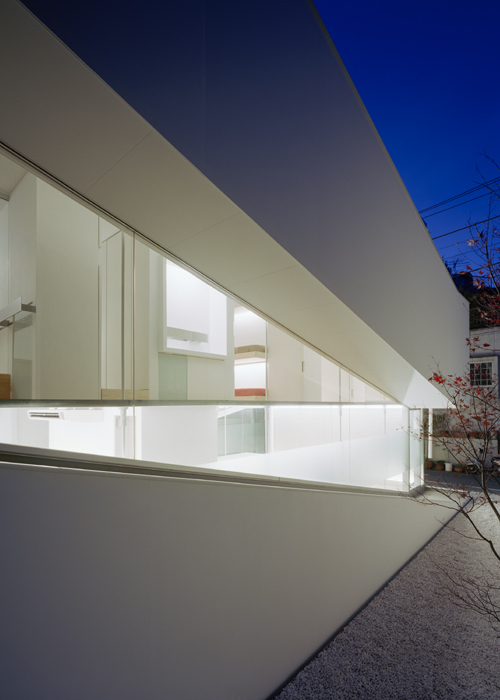 Total white is used for the facade finish, while fight wood floors characterize the essential geometric composition of the rigorous sequences of interiors, with sliding full-height glazed dividers.


The custom furnishings are designed to complement the figure of rooms, underlining the philosophy of the whole, in which every action and movement is defined and controlled by the design of the space, which creates a balance between speed and rhythm of everyday life