House in Mitaka Tokyo, Japan
Hidetaka Shirako Architects
+
OUVI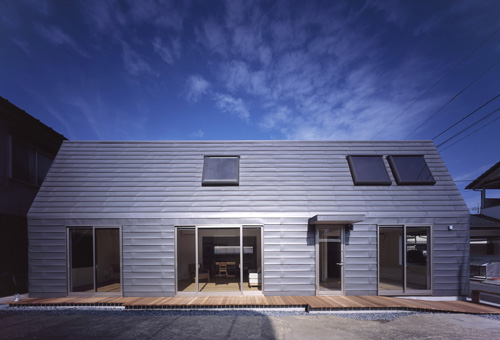 This is a two-family house, in which a couple and their elderly mother in a wheelchair live, located in the residential area a little far from Mitaka station.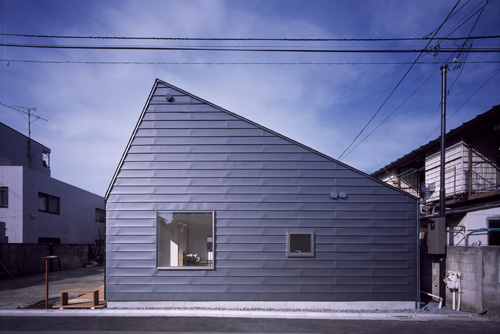 From the beginning of this project, we would like to create the space where the residence live comfortably with moderate distance from each other.The outward appearance of this house is the low eaves, and a bulky one-storied house, whose gable roof stretched upward, as it is drawn by a tall apartment standing next to the house. In addition, we put as much flat floor as possible in this site.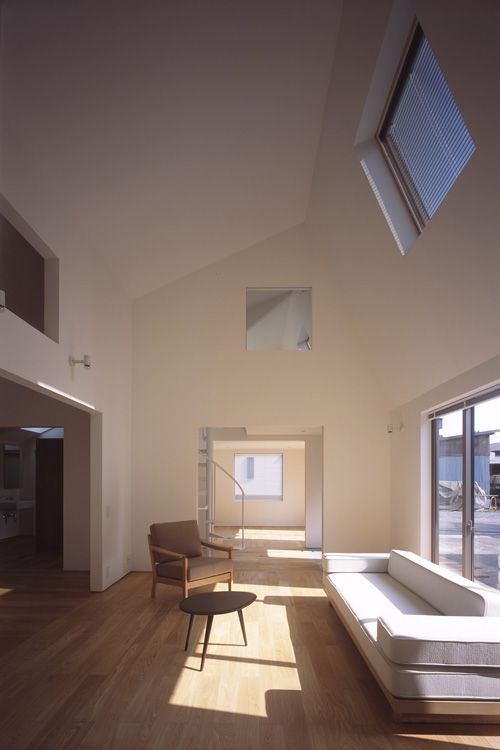 In the large one-room space arranged like that, we set up a column for supporting its roof and two wind-resistant knees, crossed each other, like a trunk of a tree. We call it "Knee Brace" From this , we divided each room epually by putting wall in a grid form. Each room is independent but also connects to all directions by putting doors on one side closing to another room, and putting windows on the side closing outside.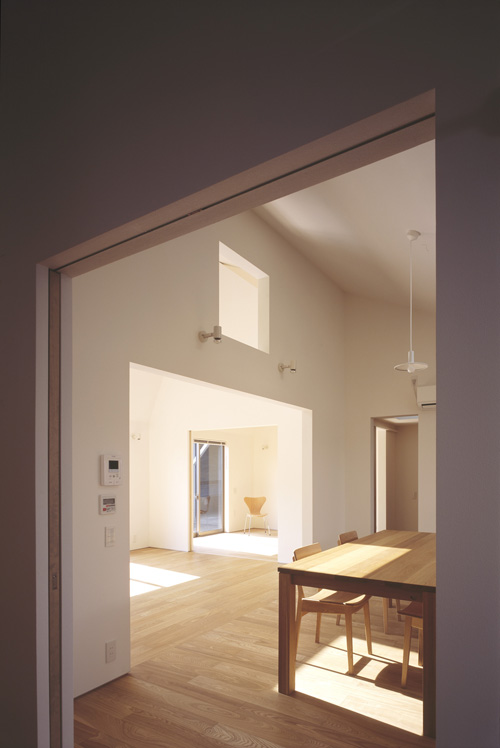 If all the doors are opened by put them into the walls, openings last long and residents feel the depth of the room is extended, as if the situation when two mirrors are put in face to face. It is a moment that a diagram of one-room which divided in equall space , this shift to expanded space that can be seen various scenes of life. Hidetaka Shirako + Shin Yokoo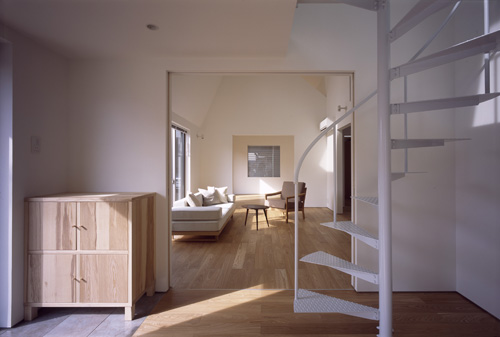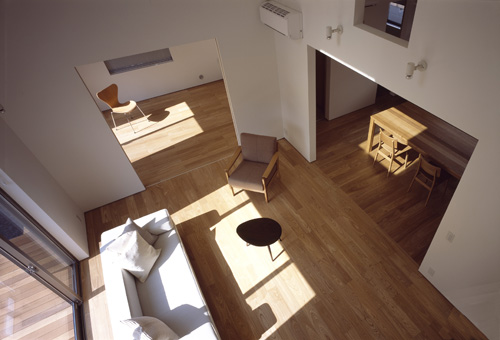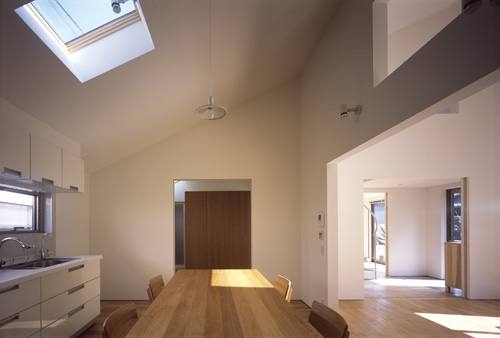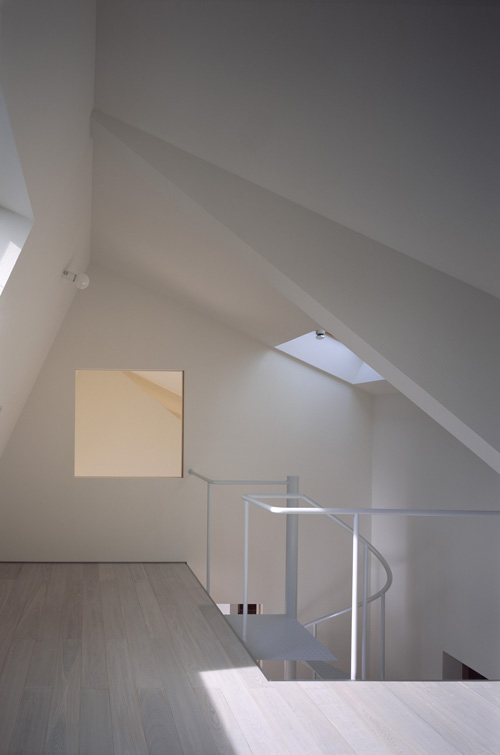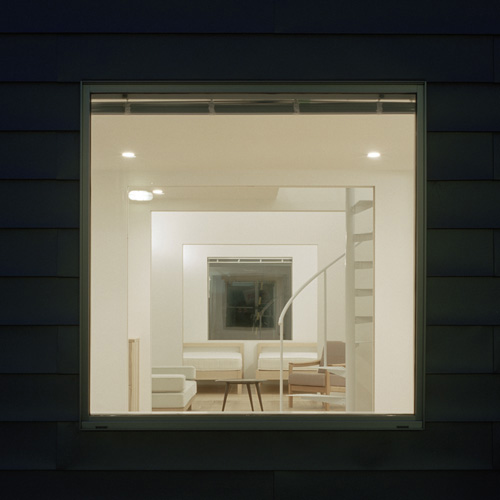 photo(C)Hiroshi Ueda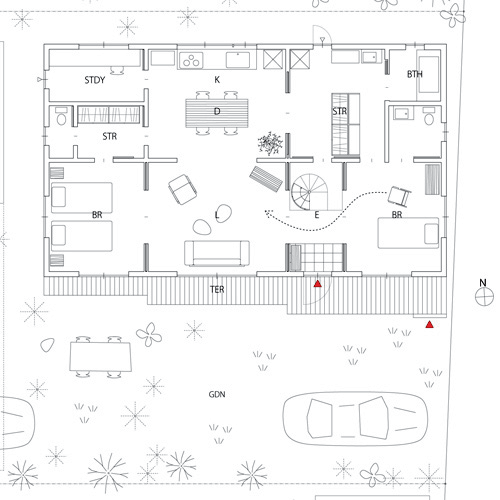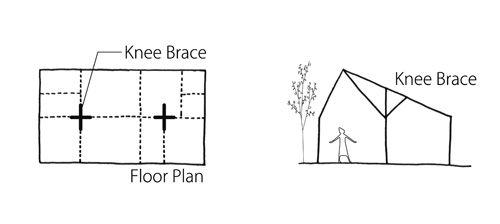 Credits:
Project name : House in Mitaka
Architect : HIDETAKA SHIRAKO ARCHITECTS + OUVI

General contractor : Takahashi Kentiku
Location : Tokyo, Japan
Site area : 296.13m2
Built area : 92.74m2
Total floor area : 109.99m2
Structural system : timber
Construction : 2008
photo(C)Hiroshi Ueda